My name is Sammy and i'm 32. I live at home with my partner Andy who is Jen's husbands twin brother. I went to primary school with the two of them but we went to seperate high schools. Me and Andy almost 3 years ago reconnected on the wonderful facebook and have been together ever since

We have no kids at the moment but we are trying to have a baby, i'm on clomid as i don't ovulate every month plus i only have my left fallopian tube and ovary (as i lost my right side to a ruptured ectopic pregnancy). My pets are like my babies and i love them to bits. I have 2 dogs Kiara aka kikki & river, 1 cat called Matrix and 2 birds Jagz and Scarlet. I will add some pictures up one day

I'm a horrible baker so don't really make cakes, slices etc not great at making deserts either. I'm an ok cook but my man thinks i'm the best which is a real boost in confidence. I make the best potato salad though..........it's always a hit and everyone's always asking for the recipe so i will add it on here also. It was my nan's recipe passed down to my mother down to me

i hope to pass it down to my child if i'm ever blessed in having one.
I really enjoy cooking and look forward to trying out some new recipes and learning new tips and tricks for in the kitchen.
Happy cooking peeps!!!
Nice to meet you, Sammy!
I'm an animal lover too! I have 3 dogs, all Siberian Huskies. Layla, Marnie & Kaiser & my children's dog spends a lot of time with us too, Ember the staffy. She's like a grandchild!
I also had an ectopic pregnancy, in my left side after my daughter was born, 21+ years ago now. I wish you every success in your endeavors to get pregnant.
P.S Andy's my cousin too!




Posts

: 9


Join date

: 2011-04-17


Age

: 54


Location

: Cape Woolamai



Nice to meet you too, yeah i saw your earlier post when you introduced yourself and had mentioned that Russ was your cousin. Maybe one day i'll have the pleasure of meeting you

Andy says to say hi to you for him also

Here are some pics of my babies heheheh
Jagzn is the green bird and scarlet the red/blue bird
My beautiful boy Matrix
Kiara (on the left) & River (on the right)
Your pets are all beautiful Sammy. I'm hoping some of the wild lorikeets will start spending more time in my garden. What breed are your dogs? I'll have to try & work out how to upload a pic of my dogs.
Say hi to Andy for me too! Have a great Easter!




Posts

: 9


Join date

: 2011-04-17


Age

: 54


Location

: Cape Woolamai



It's really easy to post pics up all you need to do is go to a photo hosting site that will save your pic as a html code. I use photobucket as it's free and easy to use. Once you sign up you can upload your pics. Once you've uploaded a pic it will be in your album, place your cursor on the pic you want to use and it will give you a list of codes you can copy and use. The one you want to use is the HTML code. Once you have copied the code simply paste it onto your post and it's all done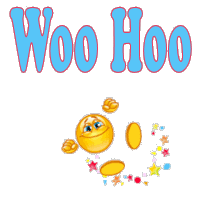 btw - my dogs are miniature long haired daschunds
Hope this has helped you



Similar topics
---
Permissions in this forum:
You
cannot
reply to topics in this forum